Friday, the 13th. of August, 2010 (Oh Oh!)
After a long time something new's going on here! The following should have happened perhaps much earlier:
"Magic", a big wonderful doll of the world-famous German artist Hildegard Günzel, is now added to the collection: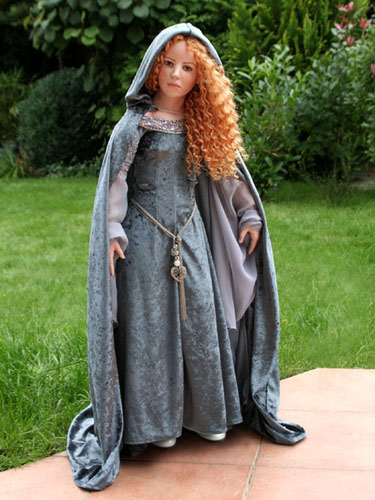 But this is not all!
Trading is sometimes a good possibility to "fresh up" a collection, even if it also means to say "Goodbye" to some formerly beloved.
"Incoming" from the "High North" are: Maja Bill's One-of-a-kind "Jenny", Roelie Broeksma's "Ketut" and "Kumiko" by Vera Scholz. Pictures are as usual in the related Artist Dolls chapters now.
On the other hand 3 dolls have moved northbound (and here into the Archive): Maja Bill's "Cleo" + "Norbu" and Roelie Broeksma's "Cherine". Don't mind - we know they will be also in very "Good Company" there.

And for actual reasons we've now installed a NEW guestbook !!!