April 16, 2016

What some "artists" use to do with dolls - it's unbelievable! We have discovered a very very strange "dolls graveyard"! Look here: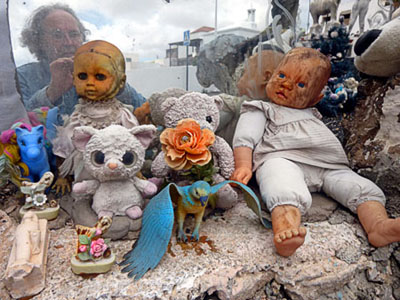 (Teguise (Lanzarote) - Don Pillimpos Museo Mara Mao - Webmaster Tom working on tryin' to understand "IT"...)
No no no, WE NEVER would do things like this. Instead - 4 new clean and unbroken dolls have moved into the cosy and friendly home of this collection: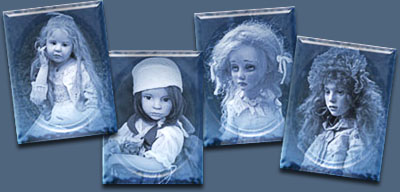 Here they are (from left): "Lelia" by Hildegard Günzel, "Cinderella / Aschenputtel" by Eva Danker, "Lianna" by Helena Oplakanska and "Nina" by Michael Zajkov. More about it? You're welcome: At the artist dolls.

At the events a new link is added posting on a beautiful international exhibition in Amsterdam, that we have visited - and the next important event (Dolls Spring in Münster) is already knocking on the door...